"Oh no, you don't need to bother, these houses don't have wall ties, they're Easi Form non-traditional". So said the estate agent when we rang them to arrange access for a pre-purchase wall tie survey for a potential buyer. The estate agent shouldn't be blamed for this error. The myth that non-traditional homes don't have wall tie has grown, so we often hear this.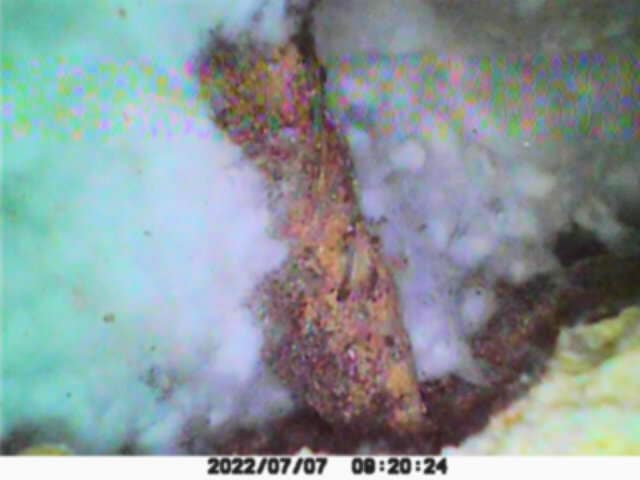 Busting the myths about Easi Form.
Unfortunately, many of the non-traditional or 'system-built' houses constructed post war rely on the same poorly galvanised wall ties as their traditional counterparts.
Here are examples from Bradford and Doncaster. Both are Easi Form concrete homes built in the post war period. There are very many of these around the country and Yorkshire is no exception.
Site workmanship on Easi Form homes
The concrete is poured on-site with shuttering used to form it. Sometimes pre-formed panels are included. They are true cavity walls though, usually with a 50mm wide cavity. Although these were brought in to improve standards, increase productivity and quality, they were a failure on several fronts. That's not to say they can't make sound housing. Many do so, but unfortunately the lack of attention to detail on some sites, and poor galvanising standards, which were common in all houses of that time, mean that problems can emerge. Issues include cavity wall tie corrosion, as well as poor embedment of ties, incorrectly centered ties (sloping or twisted), ad-hoc wire ties which are bent or damaged, and low tie density.
Remediation involves installation of stainless-steel wall ties, which must be randomly tested to ensure that they are performing as designed. Poor site workmanship can result in uncompacted or 'honeycomb' areas. If so, several abortive tie installations are inevitable. Therefore, the testing is even more important than that involved in standard cavity construction.
If honeycombing is widespread then it may be necessary to increase the remedial tie density to account for lower performance; in effect installing more ties, expecting a little less of each one, knowing that together, they will do the job. Clearly, these are not remedial wall tie projects for the inexperienced specialist. A general builder or handyman should never attempt remediation of one of these.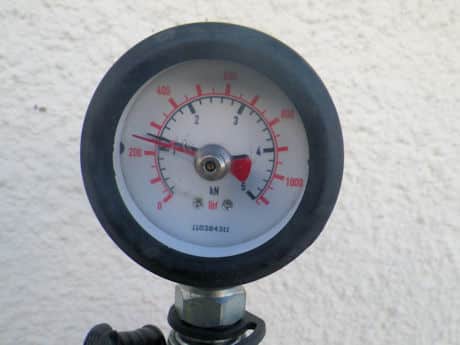 Should I buy an Easi-Form house?
Well, that depends on the results of your survey. As mentioned, they can make good homes if the right one is chosen. Never consider buying one unless you have had detailed building surveys, a wall tie corrosion survey, and you've checked on the mortgage status of it (some lenders are relaxed and others not so).
Both of the projects in this article received a Helifix RetroTie remedial wall tie system, a Brick-Tie 25 year guarantee, with insurance backing.
How do we know our remedial wall ties last so long that we can guarantee them for 25 years? Read this article.
For detailed wall tie survey across Yorkshire, by me or one of my fellow surveyors, contact us here or call Tel 0800 591541