Structural & Masonry Repairs
Structural Repairs and Helifix Crack Stitching
Brick-Tie has specialised in Structural & Masonry Repairs since the mid 1980's, that's over 35 years of continuous trading. which means we've helped countless clients solve their structural problems.
Experience is important, because Yorkshire's housing stock is amongst  the most diverse in the world, with stone, brick, timber and steel used to build it. It's aging too, so it's not surprising that structural repairs and crack stitching are a common requirement as age, poor workmanship, wind and rain takes its toll. That said, we also work on quite modern and new building too, when cracks come to light, soon after construction.
Working alongside Yorkshire's best structural engineers and surveyors has refined our skill and knowledge.  As a result, our accurate diagnosis of structural problems, combined with the best available masonry repairs team, mean our work has stood the test of time.
Don't worry, you're in safe hands with Brick-Tie, we succeed by meeting your needs; never forgetting that a broken building is also someone's home.
Why not watch our video and then call our team? We'll give you free advice and help you decide if you need a survey – we are sure we can help you.
What is crack-stitching and how does it work?
Wall Tie Surveys and Wall Tie Reports
Are these cracks or bulges really as bad as you've been told? In many cases we are delighted to reassure customers, that even the scariest looking cracks and bulges can be economically fixed, using Brick-Tie's range of structural repairs.
Ground movement (subsidence) repairs can cost huge sums, but thankfully this is usually an insured risk. However, very many other causes of structural movement are not insured; but we can help.
From localised crack stitching ties, through to advanced sock anchors, tie bars and movement joints, we know the finer details, advantages and pitfalls of all available methods. 
Better still we'll share that knowledge with you so that you can see that we've achieved the best cost and performance balance. We'll recommend the most appropriate structural repairs for you, your house and your pocket.
Let Brick-Tie meet your needs
If you own or manage a building, or if you are buying or selling a house with suspected structural cracks or bulges, you need accurate diagnosis. You also need a written report, delivered fast. If repairs are required, you need a fixed price quotation with everything detailed; not a muddled, vague estimate. You need a guaranteed solution that everyone will be happy with; you need the work done with minimum fuss and bother… at a reasonable cost.  We have decades of practice delivering all this. 
Have you received a loss adjuster's letter or structural surveyor's report, recommending lateral restraint, wall ties, crack-stitching or other repairs you've never heard of before? You are not alone.  Our surveyors will translate these reports into plain English for you; navigating through any technical jargon, explaining what these things really are, and if required, we'll be your guide, all the way to a successful conclusion.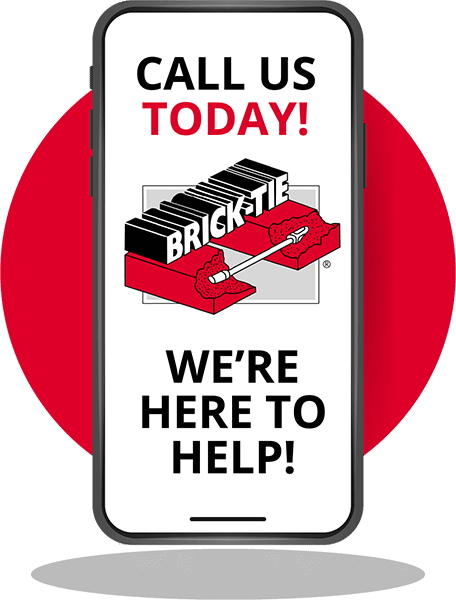 Need advice or want to book a survey?
If you have a question, need advice on a structural issue or wish to book a survey in Yorkshire, call us on 0800 591541 and one of our team will be happy to help.
Latest Brick-Tie News, Projects, Articles and Videos
That's right, we are PCA contractor of the year. IT'S OFFICIAL –  Yorkshire's favorite structural repair company are now the UK's best! The PCA technical team voted Brick-Tie as ...