About Yorkshire's Wall Tie Specialist, Brick-Tie
Brick-Tie - the phenomenal wall tie specialist
Our story starts in 1986, when Stuart Hindle and his two sons Stuart & Bryan discovered that wall tie corrosion was a ticking bomb in Yorkshire's housing and, that an entire new industry would spring out of it.
So, in the summer of that year, company number 2046775 was incorporated by Stuart and his wife June, under the name Brick-Tie Services limited. Madonna was in the charts with 'Papa Don't Preach' and, The 'Iron Lady' herself, Margaret Thatcher, was prime minister.
So from the start Brick-Tie were a family Business. Only Bryan remains now, Dad & June having retired in 1991 and young Stuart is retired now too. However, Bryan and his wife Julie still head the company and take great pride in it and especially the team who represent and sustain it.
Right from the start Bryan wanted  to make sure that Brick-Tie would be the best in this 'new' field. The best; not just at wall tie replacement (which we are), but also the best employer for our employees, best customer to our suppliers and best for customer service too. 
It's taken many years to realise Bryan's goals and we've had our setbacks along the way, working through a few recessions and the recent pandemic. But with the help of our wonderful employees, suppliers and customers, who have rewarded our efforts, we have succeeded in all areas.
Business can sometimes have a dirty name, what with media coverage about Director's huge bonuses, as hard working staff struggle for a living; zero hours contracts; minimum wages and tax avoidance. That's not Brick-Tie. Our business isn't built on exploitation, it's built with support and cooperation; rewarding effort; training our people; leading by example; looking after everyone as best we can and respecting each other.
That's why we have such a low staff turnover and such happy and helpful people to serve you. 
Of course we make a profit. An honest profit for a job done well. This means we can pay good wages, offer excellent benefits, pay our suppliers on time and, best of all,  give customers 100% effort. We pay our taxes too, knowing that all of us need the NHS, Police, Fire service and the infrastructure, which makes modern life bearable.
Does this mean our business is too small to look after your project? No – we have a healthy balance sheet, robust health and safety compliance, sufficient resources and equipment to deliver all the work we tender for. We carry first class insurance too, to protect our staff and our clients, in the event of a mistake or accident. 
Have a look at our team pages and see the people who are the heart of Brick-Tie, they're waiting to meet your needs.
Look though our news and projects and you'll see the depth and breadth of  experience and skill, which comes from working together for each other.
We offer the following services:
Why You Can Have Confidence in Brick-Tie
Latest Brick-Tie News, Projects, Articles and Videos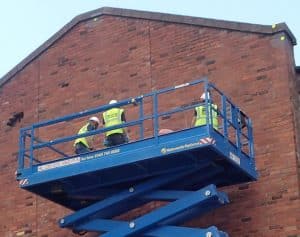 News
This week Brick-Tie started work at City Square House, Leeds. Working for our client McAleer & Rushe,  two of our remedial teams started work this
Read More »
News
Fifteen years service for Katrina Jackson Brick-Tie operations Director Katrina Jackson celebrated fifteen years with the company this week.  Joining us in the mid noughties
Read More »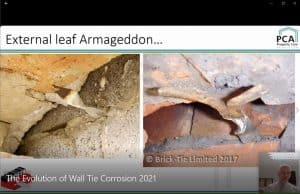 Video
Wall Tie Corrosion first hit the news in 1985 and within a year Brick-Tie was born. Our housing stock changes with age, which means that
Read More »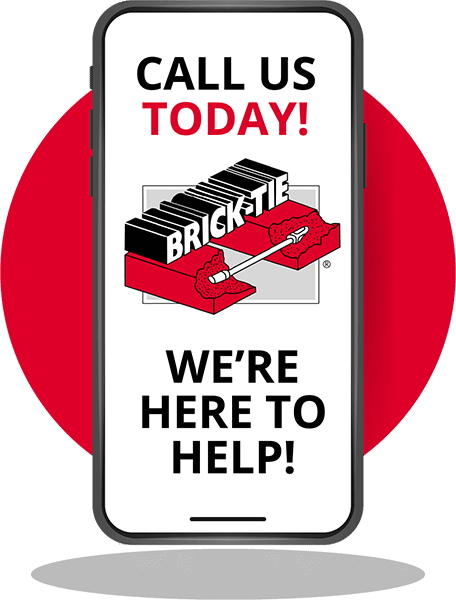 Need advice or want to book a survey?
If you have a question, need advice on a structural issue or wish to book a survey, call us on
0800 591541
and one of our team will be happy to help.