One of our masonry stabilisation teams is busy fixing Wakefield landmark, Rutland Mill.
The Rutland Mill complex is a £21m development project comprising 15 historic industrial buildings in the Wakefield South East Gateway. It includes the new Tileyard Studios development. It sits right by the famous Hepworth Wakefield Gallery.
These are old buildings and to say they have had a hard life would be an understatement – they are a mess! Before use, this Wakefield landmark requires substantial structural repairs, which comprise 'enabling work'. Our client Sewell Construction won this project via competitive tender and turned to Brick-Tie for some of the specialised repairs. Why Brick-Tie? This is the result of our excellent reputation and Sewell Construction's previous experience of working with us, at the former Alf Cook print works in Leeds.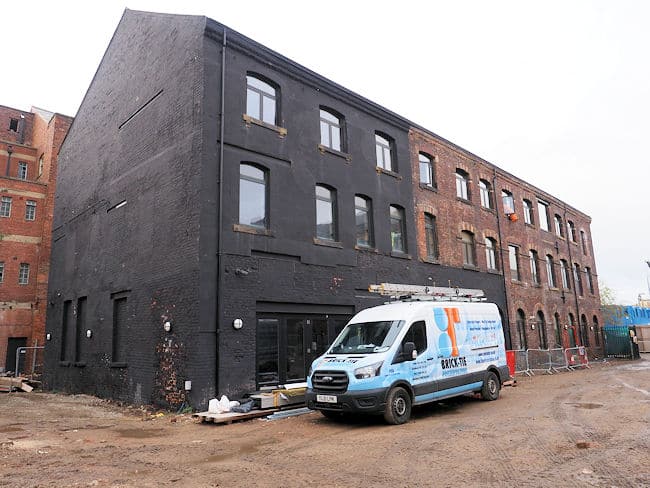 We are tasked with specialist masonry stabilisation of the defective arches and unstable walls. Deep cracks have formed in some of the brickwork, which is 500mm thick in places. Some arches have slipped to the extent that they needed re-building or pinning and reinforcing to stop continued decay.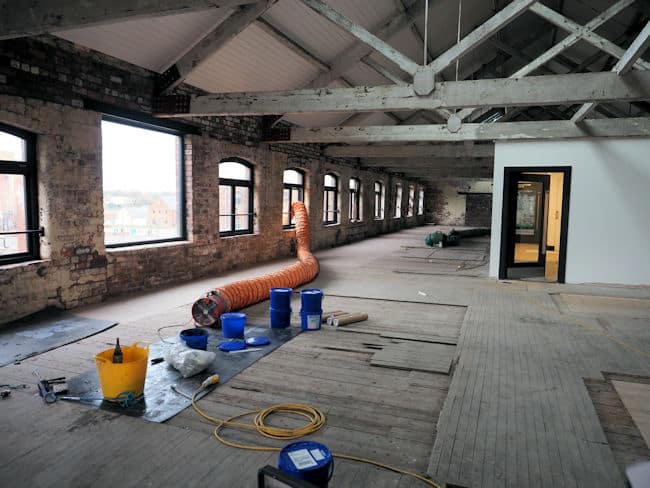 Brick-Tie joined forces with Helifix and the clients structural engineers to specify a suitable repair. Cooperation and good communication is at the heart of any project, so and we're delighted to be working with Sewell Construction once more.
For high quality masonry repairs across Yorkshire, the county's best principal contractors and structural engineers turn to Brick-Tie time and again. Call our friendly and helpful team for prompt action on commercial and residential structural repairs.