Specialist masonry repairs on historic York pub
Our specialist masonry repairs teams can often be seen in the historic streets of York, working on the many listed buildings and historic structures in the city. A recent structural repair job took place on Walmgate this summer. Long term clients, Wooler Construction of Keighley are constructing a superb new boutique hotel for Indigo Hotels.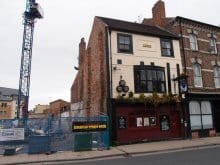 Walmgate is crammed with listed buildings of special historic interest. Not least, are the three remaining pubs, which include the Spread Eagle, right next door to the site.
The Spread Eagle has had a long and illustrious history and previous alterations, carried out to the gable, overlooking the new site, were causing the party wall surveyors and our clients' engineers some concerns.
Excavating foundations, driving piles and moving materials with heavy plant inevitably causes some vibration, and the poor state of the Pub's gable was raised.
It was clear that before the work could start, something had to be done, so Structural Engineers Thomasons suggested Brick-Tie should be asked for advice. Party Wall surveyors LHL group of York were asked for their advice too and guess what? They also suggested Brick-Tie were called. Wooler are a client we've worked with before, so everyone was happy.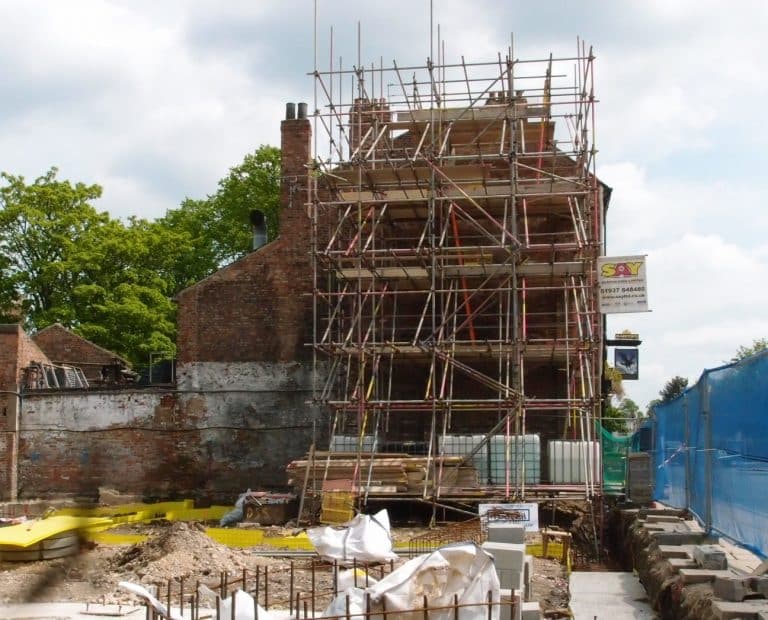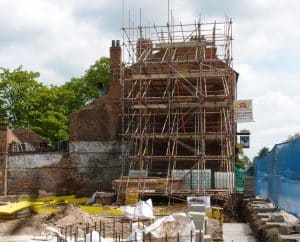 We carried out a full appraisal of the situation, taking into account the proposed work, access, the nature of the existing wall and how the past repairs had changed the structure. The listed nature of the building and it's special historic significance called for a careful approach, with reduced intervention where possible – this wasn't a straightforward specialist masonry repair.
Several specialist masonry repair methods were considered, before a combination of Helifix Helibars and Helifix ResiTies were specified. The benefits of the system were ideal for the project; soft material has low compressive strength and can be damaged if stressed. Helifix's system offers our technicians flexibility and allows us to achieve high performance, without worries over stressing the fabric.
Ties were installed in a high density to ensure that the wall was retained in position, despite the planned foundation work. Existing cracks were repaired in depth and the wall was also strengthened by installing parallel rows of Helifix Helibars, in Helibond grout.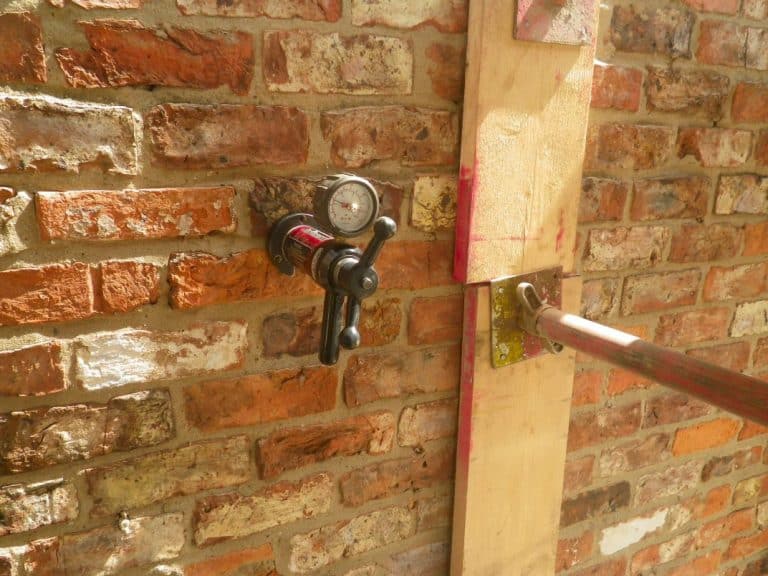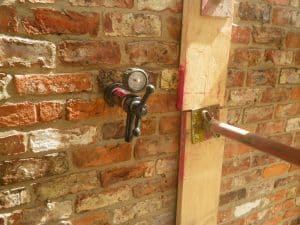 The work needed to be done quickly, to avoid disruption to the site. It also had to be super reliable; men would be working directly below the wall as the new foundations were dug. In addition The Spread Eagle is a listed building, of great value in itself.
To ensure that the system met all the performance criteria, random tension testing was carried out in accordance with BRE329 (2000). We have a range of independently calibrated wall tie testing rigs and used a 'Hydrajaws' for this project. Detailed records were kept and after careful checking, we were able to sign off the repair as fit for purpose and guarantee it.
A busy construction site is full of hazards, so of course Wooler Construction's site manager Chris Emery, was keen to ensure that the specialist masonry repair was carried out safely. Our Chas registration gives some assurance, however,  he scrutinised our plans from a health and safety aspect, making sure that HSE regulations were met and that the technicians were competent and qualified. Our technician's, Ryan Shann, Stuart Lattimer and Peter Linsell performed with their usual care and skill.
As part of our normal safety reviews, we carried out an unannounced safety inspection during the work. Our MD Bryan Hindle AIOSH, was impressed both by Wooler's management team and our own technician's attention to health and safety "We get called to some sites where the management take safety with a pinch of salt – that is why I always drop by for a safety inspection – not Wooler's though, as usual the whole site was well run, safe and efficient".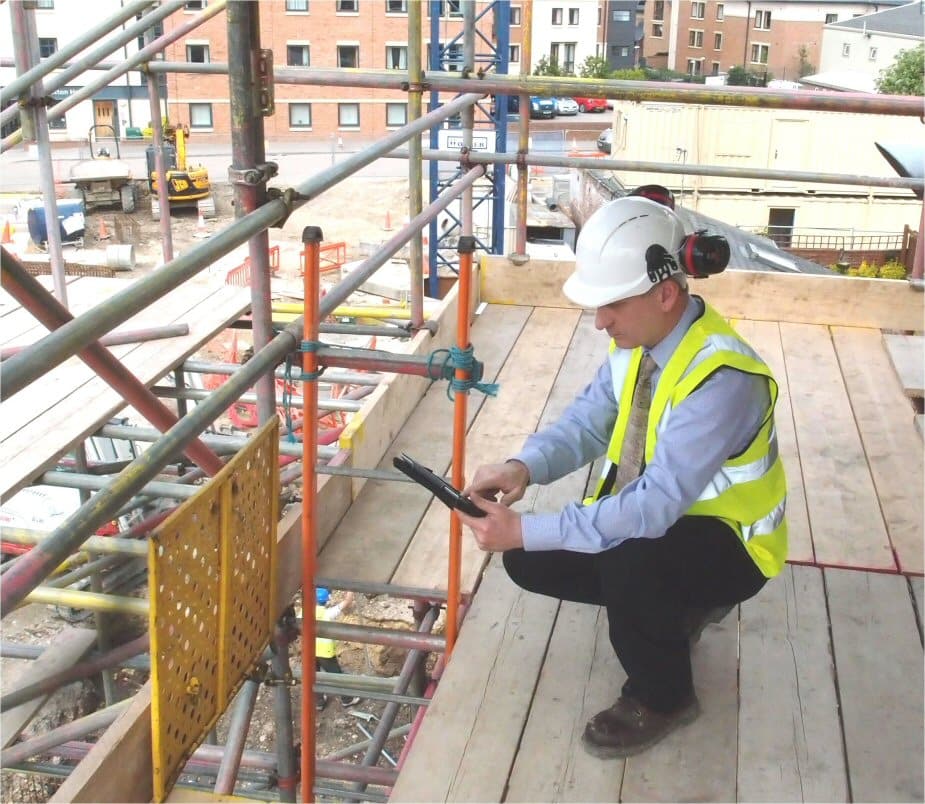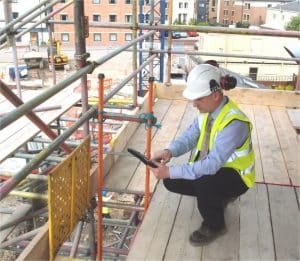 The specialist masonry repair work was specified, agreed, completed and tested within seven working days, allowing the project to progress without a hitch.
For further information on specialist masonry repairs on listed and traditional buildings, Helifix Helibar repairs or wall tie installation, please call customer services on 0800 591541
With our unrivaled knowledge, skill and reliable track record, Brick-Tie remain the first choice for professionals, who require specialist masonry repairs in buildings, old, ancient and new.