Congratulations to Craig Tarbotton on the Passing of his Site Supervisors' Safety Training Scheme (SSSTS).
Health, safety, welfare and the environment are top priorities for us, on residential and commercial sites. Brick-Tie are extending SSSTS Site Safety Plus to all supervising staff, with surveyors and managers scheduled for ISOH 'Managing Safely'.
He adds the SSSTS to his IOSH 'Managing safely' qualification. Craig is one of our senior remedial wall tie supervisors and spends lots of his time on busy construction projects. This work may be structural and involves work at height; especially when we are installing wall ties.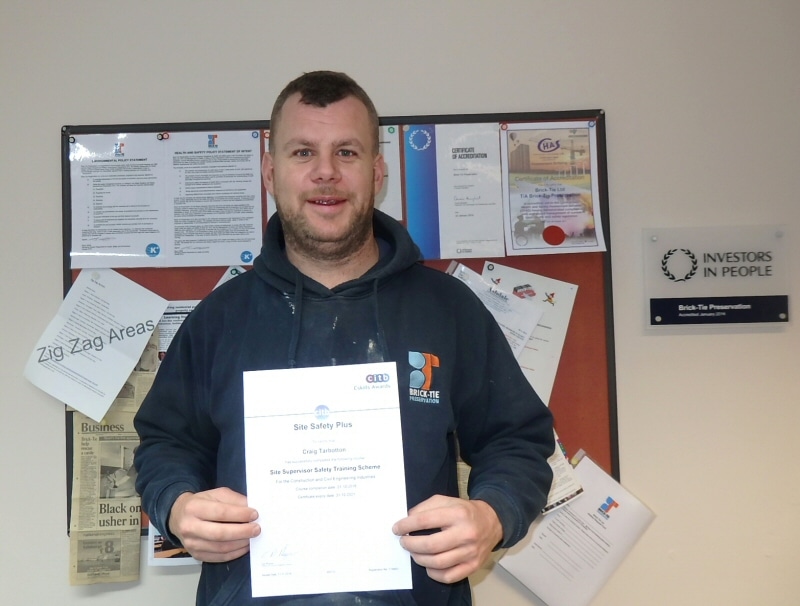 This is part of our commitment to set the highest standards in health and safety, for the good of our employees, clients and any other contractors working alongside us.
Well done Craig!