Yorkshire's Helifix Approved Installers.
Brick-Tie are the number 1 Helifix Approved Installer in Yorkshire
Do you need a Helifix Approved Installer? Brick-Tie have been using Helifix technology for over 30 years and are one of the longest serving Helifix Approved Installers in the UK. Our surveyors and technicians are trained in-house, as well as having Helifix certification too. And, during these years we have seen and worked on just about every type of structure you can imagine.  
Have we made mistakes? Of course we have, we're only human. But in Brick-Tie past errors are learned from and the knowledge we gain is used year after year, to refine and improve our service. 
It's one reason why you'll find our entire team together every Friday morning in our weekly de-brief. We have breakfast and then we talk about the past week, analysing what we did well, or not so well, and searching for anything which can be done better.
In this ways we've come to understand the Helifix system inside out – what it can do – what it can't do and how best to apply and adapt it to achieve a cost effective structural repair for you. Advice is free and on your doorstep.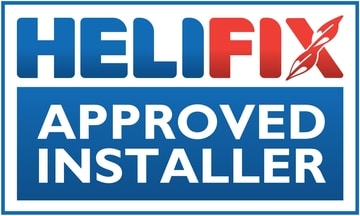 The Helifix 'Stress Free' repair system by Brick-Tie:
Why You Can Have Confidence in Brick-Tie
Latest Brick-Tie News, Projects, Articles and Videos
"Oh no, you don't need to bother, these houses don't have wall ties, they're Easi Form non-traditional". So said the estate agent when we rang them to arrange access …
Brick-Tie recently repaired a post-war estate of timber frame houses using Easi-fix wall ties. These dwellings are modern looking but they were hiding a serious underlying problem – wall tie …
Helifix crack stitching in Bradford We recently completed crack stitching in Bradford. This project was via our clients' structural engineers. They asked Brick-Tie to help with cracks in Bradford University's …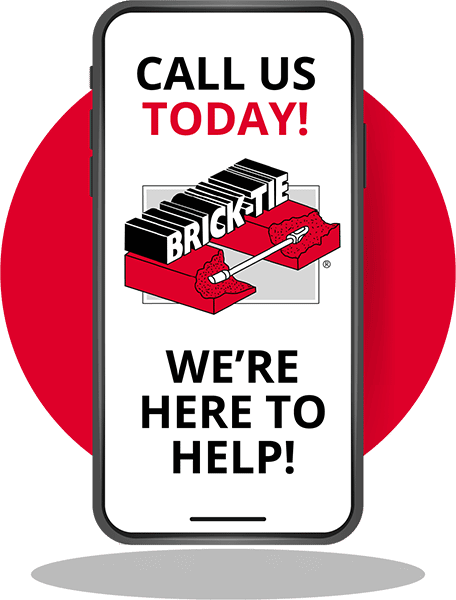 Need advice or want to book a survey?
If you have a question, need advice on a structural issue or wish to book a survey, call us on
0800 591541
and one of our team will be happy to help.