Sympathetic renovations of old buildings and barns are a joy to behold, as well as preserving some of the country's finest architectural heritage. Old Barn Farm was no exception – except on first sight it was clearly in dire need of repair! Our client's plans specified a conversion to living accommodation of the highest order – whilst retaining as much of the original structure as possible. Thor Helical Bars sprang to mind….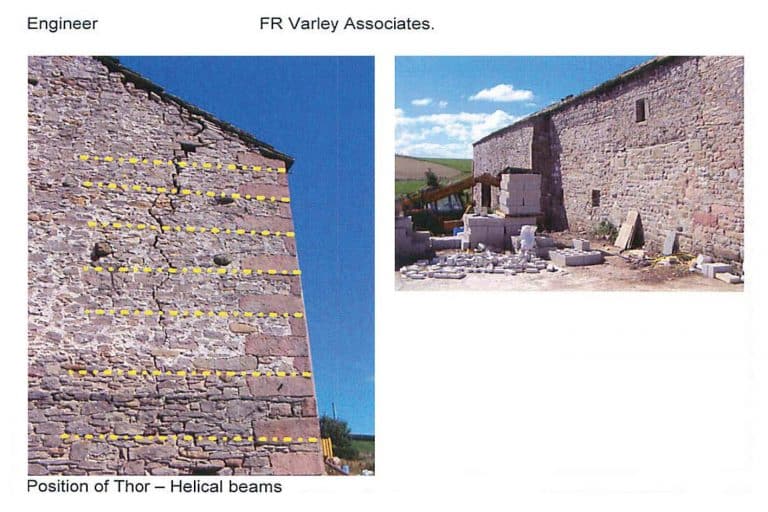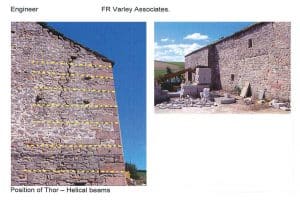 Thor Helical bars provide tensile support to fractured masonry
Extensive structural repairs were needed and the structural engineer specified an internal steel frame providing support for both the new floors and allowing provision of lateral restraint between the seriously bulging walls. Thor Helical bars were used to provide tensile support to the fractured masonry.
No vibration
The steel was supported on Brick-Tie's Cintec grouted anchor system, precision fitted in 50mm diameter pilot holes – the larger holes allowing decreased bearing stresses in the weak rubble walls. All drilling was completed using our wet diamond methods, with virtually no vibration – essential in such fragile substrate material. Thor Helical reinforcement at the corners and across the cracks completed the work…