PCAQT – Administration, Mask tester and PPE Supervisor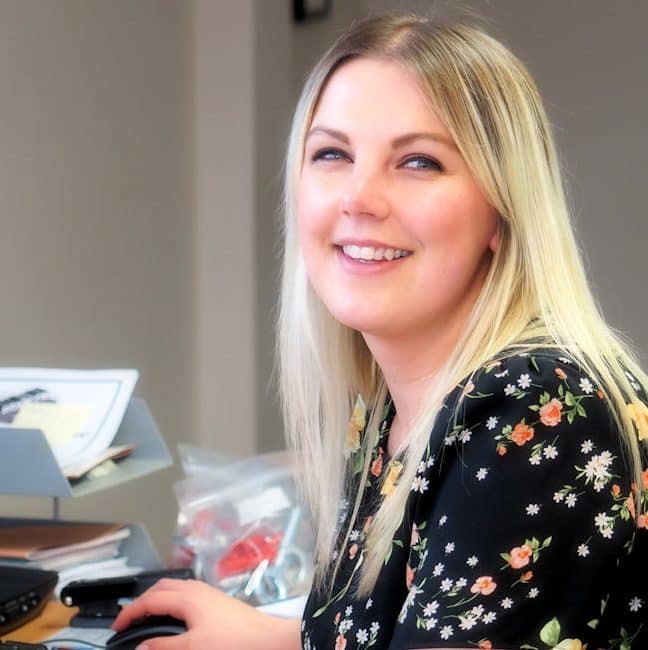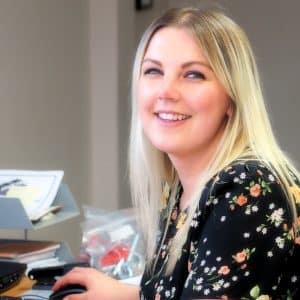 With nine years here at Brick-Tie, Sian has lots of experience helping our clients get the survey or work they need.
Here in-depth knowledge of all aspects of our work ensures that she is able to answer your questions and give you the best advice when you call us.
To help with this Sian enrolled with the Property Care Associations and has passed the PCA remedial technician's course (PCAQT). Of course she doesn't have the on-site experience that our technicians have, but she knows her stuff and will refer you to a surveyor on the rare occasion she's stumped…
Everyone in Brick-Tie is encouraged to work towards a safe working environment for each other. Therefore Sian volunteered to train as a mask face fit tester. This means that she can complete qualitative testing and fitting of the crucial dust masks which protect our technicians from harmful silica dust.
Sian also works with Joise, to manage the technician's Personal Protective Equipment (PPE), replacing used kit and making sure vehicles and the technician's PPE bags are kept well stocked.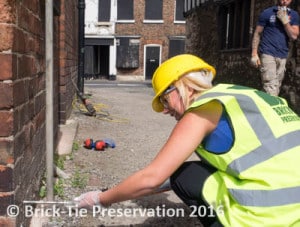 When anyone calls a company they want, honesty, a helpful attitude, accurate information, reliability and respect – that's Sian.
In the office Sian types many of the technical reports we produce, along with guarantee documentation, as well as booking surveys, ordering stock and general office administration. Sian even orders the breakfast for everyone on Friday mornings!

Without Sian's help and dedication Brick-Tie wouldn't run nearly as efficiently as it does – Thank you Sian, from the whole team!