Brick Tie Structural Repair Experts
Here on planet Brick-Tie our learning never stops. The first Friday of every month is surveyor's training day. This doesn't mean we only learn on this monthly session; no, we're always considering ways of improving service.
Naturally then, we were delighted to welcome our latest team member – James Firth CSRT. James has over 12 years' experience in structural repair and in wall tie corrosion. He is now part of our four-man building pathology surveying team.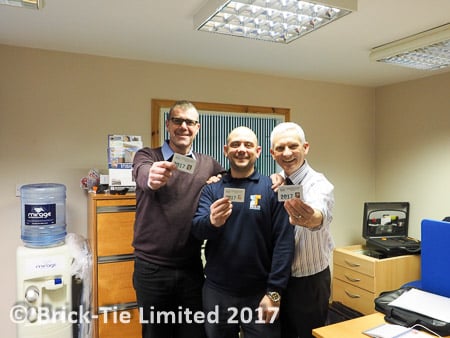 So it was, that this Friday we had lots of fine tuning to do, including:
Sharing hints and tips with each other on the use of Computer Aided Design (CAD), which allows us to illustrate structural repair work for clients
A series of 'what if'? sessions, where we take turns to ask questions to explore various building failures and repair methods. This includes working out what unintended consequences some structural interventions may generate and, how to avoid them
Exploration of the health and safety implications around work at height and the legal aspects of risk assessment
A deep discussion on the Helifix structural repair system; the materials; administration; insurance cover and its advantages/disadvantages
Professional ethics; meeting the diverse needs of Structural Engineers, Architects, Quantity Surveyors and,
Finally, we covered personal and professional development, with focus on the Property Care Association Continuing Professional Development program (CPD).
Welcome to our Latest Team Member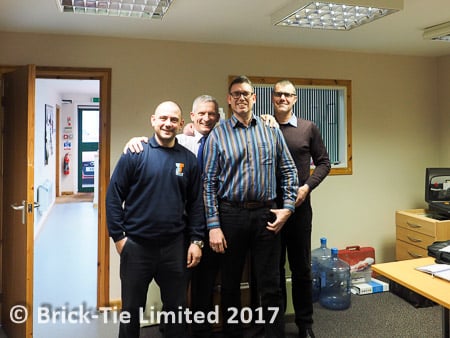 It follows that James's ideas are crucial for us and our customers; that's why we're Investors In People.  Superb staff training and personal development is the signature of all great companies. Consequently, our clients know that can count on our friendly, helpful and knowledgeable surveyors to answer all their structural repair questions.
Moreover, the repairs are delivered by highly trained and motivated specialist technicians, using 'state-of-the art' and 'traditional' repair methods, as appropriate. Wall Tie replacement, Expansion joints, masonry beaming and lateral restraints are just some of our structural repair skills. Our past news items reveal how many professionals and homeowners rely on our structural repair expertise and continue to do so.
For the best advice on structural repair methods on every type of home or office, visit our contact page or, call our friendly team for advice or a no-obligation survey. Our local numbers include Leeds 0113 232 8433 Sheffield 0114 224 5121 or York 01905 566577