Director and Company Secretary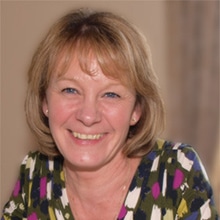 The first responsibility of any company secretary is paying the company's bills and Julie excels at that.
Julie has balanced Brick-Tie Preservation's books for over 30 years, making sure our suppliers, the tax and VAT man are paid on time.
With something like £90,000 per month flowing in and out of the business, it's quite a job.
If you're a customer then it's Julie who'll send you the bill when we're finished on site. If you want to supply goods and services to BT Preservation, then Julie's the girl to talk to.
On top of this Julie has been married to Managing Director Bryan, for over thirty six years, so to say she has patience is an understatement. As co-owner of the firm Julie has helped guide the company to where it is today.